http://www.malaysiakini.com/news/201659
The above link is about the relevancy of debate in Malaysia political system. Before the 2013 election, the opposition pack "Pakatan Rakyat" had challenged the "Barisan Nasional" for a debate pertaining to national issues such as rising cots of living, oil royalties, Internal Security Acts, etc. This issues are dearly close to the Malaysian people and it is an important issue to dealt with.
So why is a debate not part of our political culture?
According to one Malaysian Minister, debating is a western culture whereby Malaysia has a multi-racial ethnicity and the West do not have this diversity. Is this a logic statement?
Well, debates has been going on for many years, even during the time of Ancient Greece. In Cambridge University, there is a debating society called St Andrews Debating Society that was formed in 1794. Cambridge University is one of the best university in the world until today.
There are many forms of debating, including Parliamentary debate, debate between candidates for high office, competitive debate, etc. Countries such as the United States, United Kingdom, France, Italy and even Afghanistan have all indulge in a debating process during their presidential or public elections.
Debate is not a culture, it is a form of intellectual engagement between two parties or more. Even in Asia, United Asian Debating Championship is the biggest debating tournament in Asia, where teams from all over Asia with eastern cultures and values come to debate.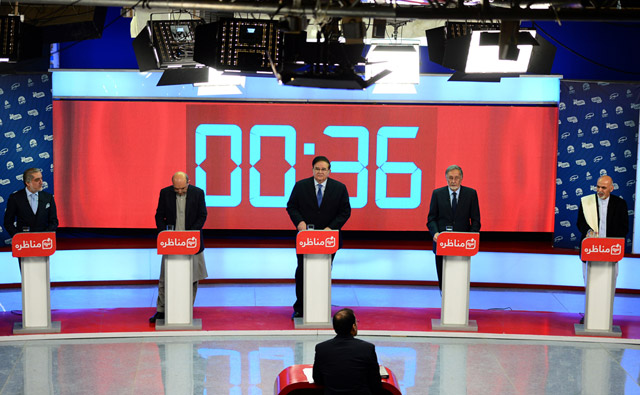 Afghan Presidential Debate
In conclusion, debate is important as a part of political maturity in a developed country like Malaysia.